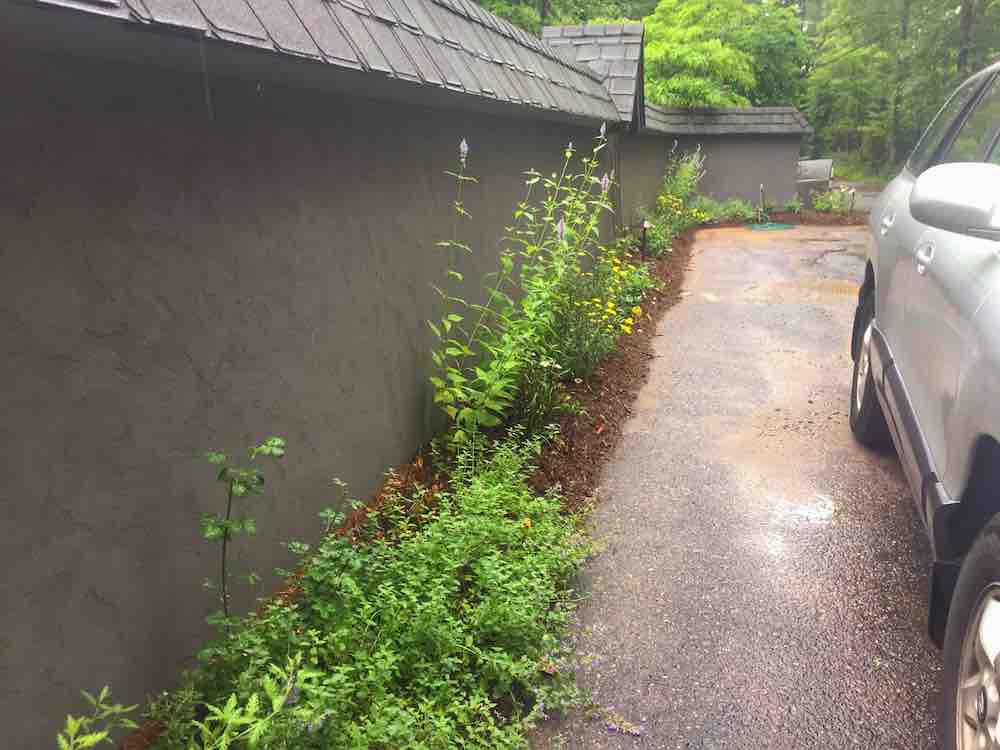 The first round of planting of my client's garden is in. As you can see in the photo this bed is long and very narrow. We used a mix of David Austin Roses and perennials to fill in. The roses are in pinks and then we used mostly silver and purple perennials. The yellows are there to offset the yellow roses we did use. This is my client's color palette. I don't believe in a "my way or the highway" approach to the plants we use. Instead, I ask the client if they have photos of what they like or I'll give them some catalogues and tell them to see what strikes their fancy. I may not use the exact plants they pick but it does give me a good idea of their aesthetic.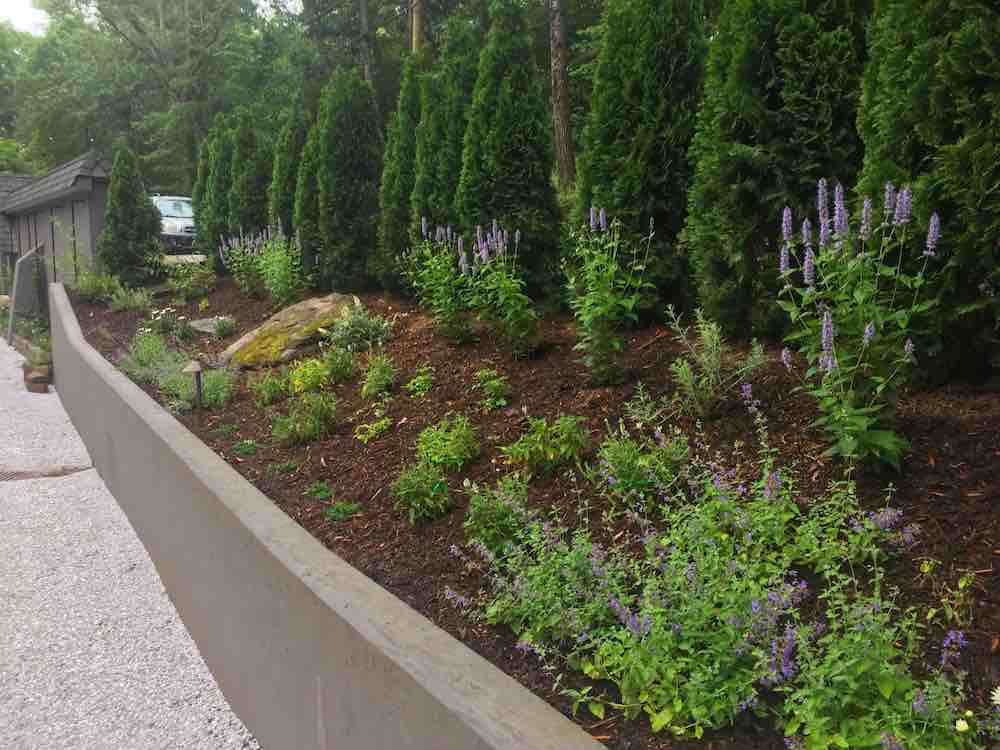 The narrow bed by the road was planted on April 23 and the other two on June 3. The plants were all in one gallon pots. The growth you see is because we spent so much time preparing the soil well ahead of time. Nothing will make sure plants grow well from the start like good, well prepared soil.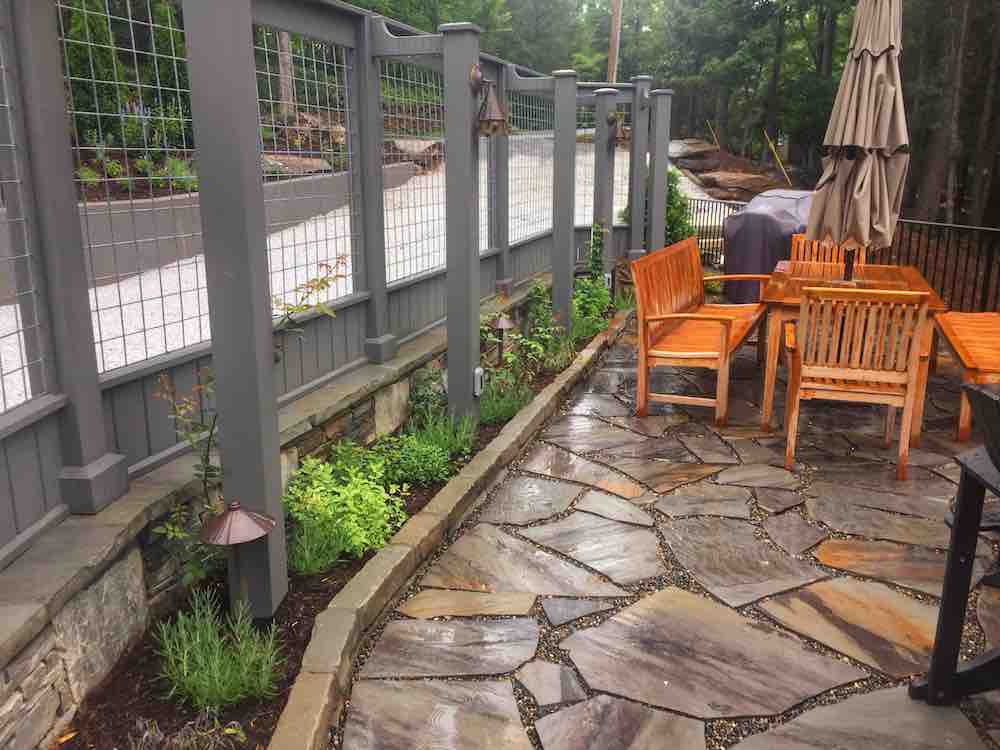 In the bed off the patio we have climbing roses going up on the wire trellis structure. Then, since this is an eating and cooking area, we filled the beds with rosemary, sage, mint and other herbs. Don't worry, the mints are planted in pots so they don't invade! Lavender is also in there to add fragrance to the area. Other pots will be filled with more annual herbs like basil and dill. There is nothing like have your herb cabinet growing right where you cook!
This will now all settle in. In a week or so we will start training the climbing roses and more on that to come!