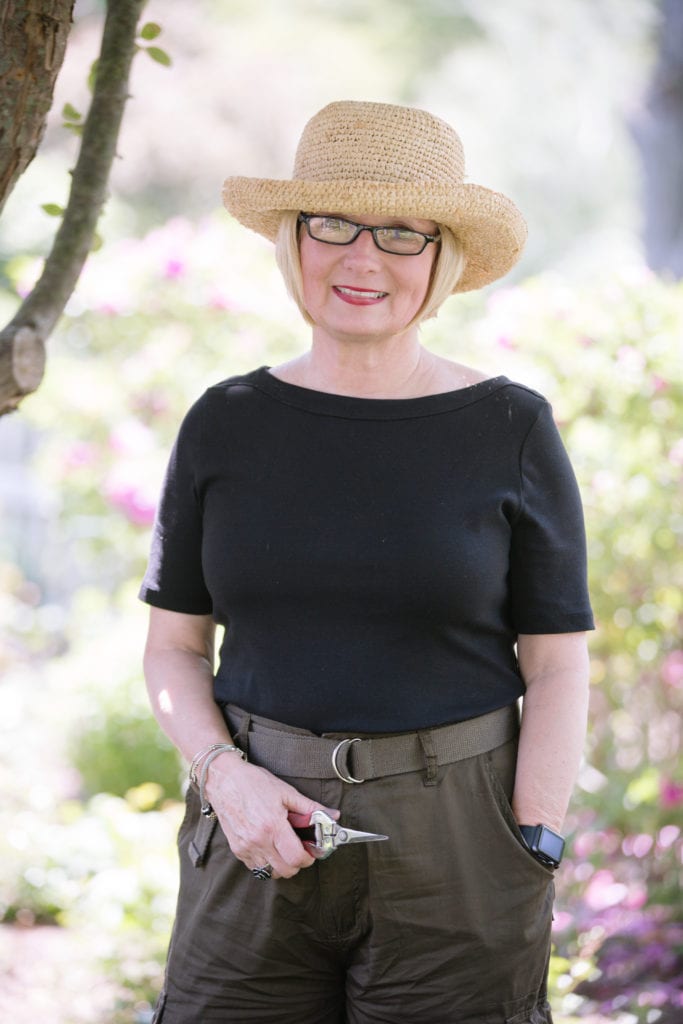 I got to know Teresa as co-host of Rose Chat Radio. What I've always liked about her, and her writing, is that she is a fellow believer in using roses as flowering shrubs.
In her home garden roses, perennials, vines and more all grow happily together. Her garden blog is the The Garden Diary and it's always worth reading. Not only for rose lovers but for all gardeners!
Teresa is also a member of the International Jury for the Biltmore International Rose Trials and it's always a pleasure to connect with Teresa and her husband Greg.
In her own words meet Teresa!
"I'm the garden blogger of the TheGardenDiary.com and someone who loves to dig in the dirt. I have plenty of opportunities to do just that as I cares for my large cottage garden that consists of about 200 roses. I am an ARS Consulting Rosarian, an active member of the American Rose Society serving as editor of the Roses & You Newsletter as well Vice President of the Indianapolis Rose Society. I also serve as juror at the Biltmore International Rose Trials and co-host to the Rose Chat Podcast.
As a master gardener I have additional opportunities to get my hands dirty as well as to educate others about gardening.
My garden is a large cottage garden that weaves together my love of roses and their companions. Roses (from Hybrid Teas to Old Garden Roses) grow alongside annuals, herbs, shrubs, trees, perennials and a few veggies in this garden. Fences, arbors, gates and a small potting shed/garden office add support and additional cottage charm.
I believe that contrary to popular belief, with all the rose varieties available today, anyone can have a successful rose garden!"

Teresa