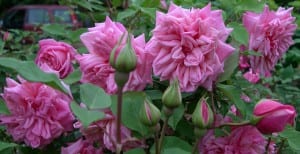 Ever thought about having a rose named for someone special or for a special occasion? It's possible and we can help. We work with several different rose breeders who offer this for roses they have created.
We can send you photos of what's available and then work with you to find the perfect rose. You choose the name and we register the name with the International Rose Naming Registry. Naturally you will be able to obtain roses to plant in your garden or give to loved ones and friends. We can even set it up so they can purchase them.
If you are interested please contact Paul directly to begin the discussion.
SaveSave